Baby Accessories Ready-made Dropship Website is the perfect place to start a business. This website offers everything you need to start selling baby accessories online and includes products from some of the most trusted brands in the industry. With this dropshipping website, there is no need for inventory or purchasing upfront; orders are fulfilled directly from suppliers, so you don't have to worry about stocking items or shipping them out to customers. This website also offers easy-to-use tools to help manage orders and track sales, allowing you to focus on marketing your business and growing it into a successful venture. With a wide range of products available, there is something for everyone, and with customer service that is second to none.
Baby Accessories Ready-made Dropship Website offers the best of both worlds. Whether you're just starting out or have been in business for a while, this website is the perfect solution to get your baby accessories dropshipping business up and running quickly and efficiently. So why wait? Get started today and grow your business with Baby Accessories Ready-made Dropship Website!
The baby accessories industry is a highly competitive market, but it is not that hard. With a little bit of research and a few key search terms, you can maintain reputable baby accessories dropshipping website. That will give the customers the lowest price on everything from car seats to strollers. You've probably noticed an increase in the popularity of Baby Accessories lately. You can find the most popular baby accessories on eBay, Amazon, Walmart, and Target. However, suppose you are looking to sell your products online. In that case, it may be time to consider using a website that specializes in selling baby accessories dropshipping.
Baby Accessories Store Ready-made
Dropship Website
What is dropshipping?
Dropshipping is a fulfillment method for e-commerce businesses. It involves the sale of goods without the need to maintain physical inventory. You can find dropshipping companies that will fulfill your orders for you, but it is best to do the fulfillment yourself but who wants to take that much effort at first? Dropshipping works by selling products at a wholesale price and then offering them at retail prices.
The Readymade Baby Accessories Dropship Site For
Sale Features
Buy A Baby Accessories Dropship Site
Baby accessories are a popular and lucrative market with customers all over the world. So how does one become a successful drop shipper of baby accessories? The idea is to start small, buy a readymade website at first, and then scale up as you gain momentum. All the hard work has been done for you, so it will be easy to start your own business. Our developed websites are perfectly optimized and ready to go mode.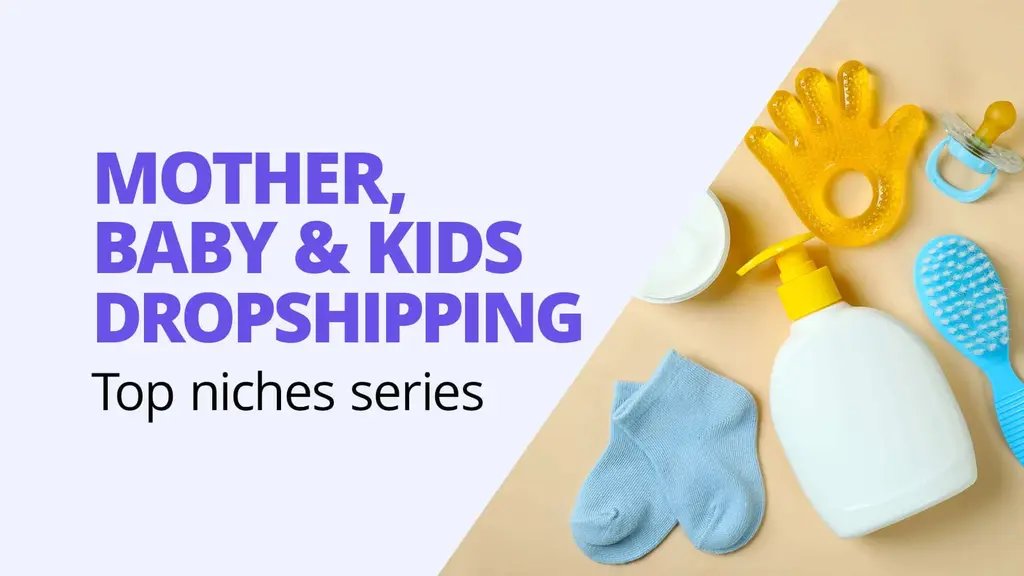 Professionally and dynamically made.
Well researched products imported.
Product Imported from Authentic suppliers.
Great website outlook and design.
Excellent quality of blog content.
Contents are made from excellently researched keywords.
Fully SEO Optimized. (On-Page + Off-Page)
100% contents are indexed.
Good domain authority & rating.
Essential link-building (Backlinks) practices applied.
Traffic analytics is good.
Why Should You Buy A Baby Dropshipping Website?
One of the fastest-growing eCommerce sectors is the baby and children's clothing industry. The baby fashion market is estimated to be worth around $22 billion by 2020, and baby fashion will continue to be a fast-growing sector. As parents become more aware of brands like Gap, H&M, Mamas & Papas, and other companies that make up this sector, they start looking for fashion pieces for their little ones. Baby dropshipping websites are the ones that allow you to sell baby products and clothes without any effort. All you have to do is search for a suitable product from the authentic supplier, add it to your website, and the supplier will do the rest. You can even contact them if something is wrong with the order or if you wish to change it.
Nowadays, dropshipping websites are getting popular. Dropshipping is the act of buying products in bulk, then selling them to customers. While dropshipping can be an effective way to start your own online business, there are some points you require to understand before beginning this venture. Buying a dropship website can be risky. Finding one that's legitimate and doesn't cost you money may be hard. If you want to buy a drop-ship site, this article will help you understand the concept of drop-shipping, how it works, and what websites are famous for this business model. Buying a dropship website is easy. As long as you understand how to buy it safely, that is. Here are some tips on buying a dropship website safely so you don't end up with the site of your dreams but instead with one of theirs.
Many people are scammed by asset-selling marketplaces like Flippa, Money Nomad, etc. The scammer's fraud is both ways. They lie or cover their website's features when selling. So it would be required if you bought digital assets like "starting a business selling baby products" or "how to start a children's clothing business online" from a reputed firm like Web Integrator Ltd. There's no chance of getting cheated because these businesses have established expertise and an online reputation to maintain.