Personalized web content can be used to create tailored landing pages, customize emails, and deliver personalized online experiences. For example, by offering customized product pages or special offers based on user data collected during the browsing experience, you can provide targeted content that speaks directly to a user's needs and interests. Additionally, this type of content allows for better measurement of user behavior, enabling data-driven decisions that can optimize the overall web experience.
Personalized web content has become increasingly popular in recent years due to its ability to improve engagement rates and increase conversions. With personalized web content, websites can offer users a more tailored and engaging experience that is tailored specifically for them. This type of content gives website owners the opportunity to create the perfect user experience and improve customer satisfaction.
Additionally, personalized web content can be used to measure user behavior and gain valuable insights into how users interact with a website. By leveraging this data, websites can make educated decisions on optimization strategies, leading to improved engagement rates and a more successful website overall. Ultimately, personalized web content is an important tool for businesses looking to thrive in the digital age. By leveraging personalized content, website owners can create an engaging and memorable experience for their users that will keep them coming back. This type of content is a powerful tool for boosting engagement rates and generating leads; it also helps to increase conversions and improve customer satisfaction.
What Is Personalized Website Content Strategy?
Creating personalized & customized user experience-based content is the main focus of attaining user's attention. It includes writing & representing the contents after researching the previous website contents. For this reason, users can get the best approach and take the call to action in a standard flow of techniques.
Many business owners & marketers think that personalized web content means a new concept or change of plan. But it's not. It allows the website visitors & audiences with a unique expression of a practical experience of a product or service that are accurately relevant to the audience's daily life.
A suitable personalization procedure supports you in personalizing the interactions with the specific customer on the web, resulting in more satisfied visitors and conversions. Web Integrator's complete custom content creation solutions make it as easy as a piece of cake!
Importance Of Personalized Website Content
Personalization is what today's consumers desire and require. More personalized content emphasizes the importance of your product or service, and customers also give more extraordinary achievement. More and more customers are sponsoring personalized products or services, and they are happy to share some data in return. There are lots of website personalization ideas that are useful. Let's check the importance down below:
Personalizing your web content allows a significant possibility of increase your products or service's sales.
The audit will show you that does your UX is design right or not.
Personalization makes the visitors staying on your website more than usual, so there's a good chance of improving sales.
The audit data will help you determine your audience's behavior and take the necessary steps to target the right group.
The audit will help you understand your audience and make good advertising campaigns.
Personalized Website Content Services By Web Integrator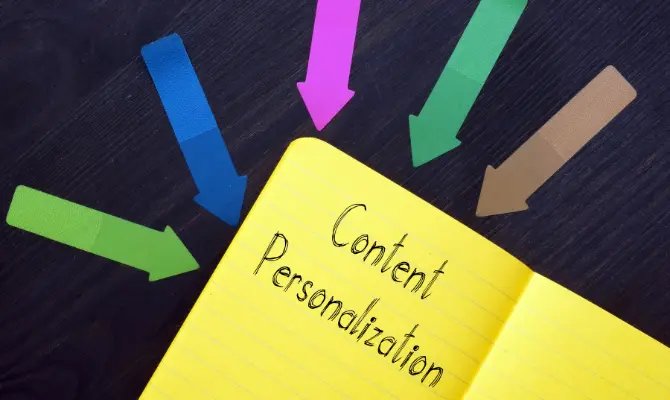 To attain more customers audience and excellent conversion, we need to focus on certain factors that hugely impact the outcomes.
We can approach customizing your website as a flexible & adjustable project. We can replace various elements to suit our audience first, then planning an entire page or variations on a complete set of websites. There are multiple types of website personalization tactics. As a content marketing agency, we'll use all the website personalization tools to improve your website.
Headlines & Heros
There is a saying that the "First Impression Lasts". Your website's header must represent the kind of company you are and the kind of industry or people you serve. The homepage or the landing pages are the first impressions of your visitors that influence them to interact or leave. So the headline is the primary factor you should represent that directly visually represent your visitor about how your company can help them.
For example, visit the Amazon website. They have a banner that slides after a few seconds and represents their featured product categories to you depending on the season & trends. Once you log in to their website and visit some products, they show the previously visited products alongside relevant ones.
Featured Product Or Services
You should showcase your product or category properly with little words. Suppose you have a variety of products or services. In that case, you must highlight the specific solution, features, and importance of your product or service, just like the Amazon website. They've featured their products category depending on the season & trends.
Featured Blog
A blog is one of the best ways to do content marketing. Your business should have a blog section where you should share informative pieces of stuff about your industry. The blog content will help you to share a personalized experience with your audiences. So, by a blog, you can get more visitors that might be your potential customers. So at a section of your blog can suggest or promote your business product or services to solve customer's problems practically. The blog becomes very attractive if it has graphical images, statistics data, filmographic presentations, behavioral data, and unique attributes. After all, a perfectly planned and analyzed blog post only can create a good impression and generating leads & conversions.
Call-To-Action
Call-to-action is a great place to personalize, whether it's the last bit of persuasion to get someone to click or act as a door to another, personalized experience.
Let's say you're a law company with two plans: a basic plan and a business plan. You want to talk to larger companies about a more personalized approach. It doesn't make sense to spend more than 1:1 on smaller companies.
In this case, you should use the company size based on the number of employees to determine which CTA site visitors will see, for example:
Create various "to create contactless" calls to action for customers to allow Badfit customers to leave early, creating a free account and "starting a conversation" with potential targeted customers. This approach makes more scheduled appointments, resulting in a higher MRR.
Web Integrator's Web Content Personalization Process:
Personalizing your web content is practically guaranteed to increase results. As a digital marketing agency, SEOServicesBD will follow the customized processes after analyzing & monitoring the below factors:
Track Every Webpages Visitors Behavior
Check Overlays
Audit Audiences Responses
Link Clicks Ratio
Ad Campaigns Response & Interaction
Filter and Tag Issues
Smart Lists
Analyzing Location Data
Compelling Content Blocks
Visitor Source
Our process is simple. Here are our step-by-step approaches:
We'll host your webserver to ours.
You'll fill our questionnaire form.
We'll perform an in-depth website audit.
We'll complete the necessary optimizations that are missing.
We'll work with you and your team.
Monthly meeting or report and growth performance demonstration.
Why Choose Web Integrator Ltd?
We give your customers or clients a special touch by providing comprehensive website content that displays consistent and appropriate messages to satisfy their discerning expectations.
We are not just a content optimization team. Rather we are a complete digital marketing and web development agency. Here are our other popular services:
Hire Web Integrator Ltd For Personalized Web Content Development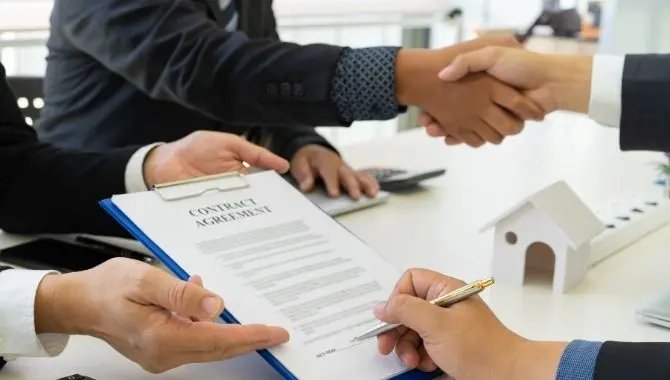 Are you looking to test the power of web content personalization and marketing automation tools? Do you want to know how to personalize your content using the service? Contact us. We will implement the latest solutions on your website.