WordPress Speed Optimization is essential for improving user experience and SEO rankings, enabling your website to work more efficiently. When a website loads slowly, losing patience and moving to another place is easy. Your own website is no exception. Your Google ranking, AdWords and Facebook ads, and any potential customers attracted through your website are all affected by your WordPress website's speed and user experience.
Impact Of Slow Website Speed
Slow website performance can also lead to poor SEO rankings, lower conversions, and unsatisfactory user experience. A recent study found that 88% of website visitors who have had a bad experience with a slower website are unlikely to return. A usually slow and misspelled website can severely damage your brand and reputation and harm those who trust your website.
Why Is Site Speed Important?
If your website loads slowly, it will annoy potential customers and even your existing customers. Google does not like slow websites and publicly stated that slow websites do not rank high in search results. The experience of working with clients for SEO confirms this. Google's Core Web Vitals was released in mid-2020, emphasizing website speed and website loading. They pointed out that website speed will play a more significant role in future SEO and natural algorithms.
It's hard to argue that slow website loading can have a substantial negative impact on the overall performance of your business and brand. And results. Increasing site speed is relatively simple and involves a high-level analysis of the site's current status and implementing site speed improvements and technical best practices.
Your website will also remain operational by implementing simple, repetitive maintenance procedures. Fast loading In WP Speed Fix, we fixed slow loading websites and optimized fast loading websites to load as quickly as possible. Since we started work earlier than ten years, we have optimized more than 2000 websites!
WHY YOUR WEBPAGE NEEDS TO BE VERY FAST?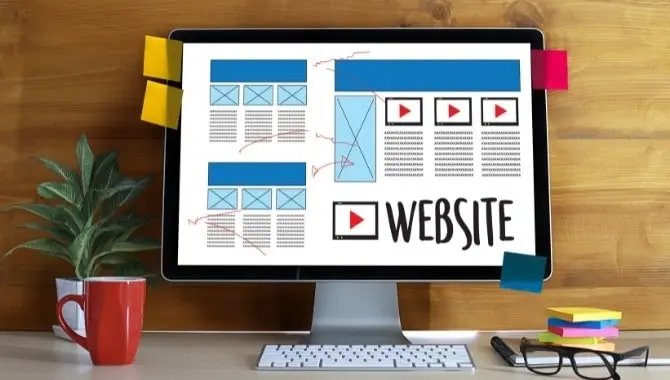 Better Stability & Loading Times: Faster & responsive websites use a shorter time managing traffic to operate smarter & better.
Excellent User Experience: A user is more likely to continue on your site if that loads faster & feels comfortable.
Great User Engagement: To engaging your customers, website speed contributes in a very positive way.
Low Bounce Rate: A user is more likely to continue on your site if that feels comfortable.
Search Engine Rankings: Fast website loading time is an important ranking factor announced by Google.
Minor Hosting Resources: A fast, speedy & optimized site uses fewer hosting resources.
Better Advertisement Performance: You'll get outstanding advertisement outcomes if you improve website page speed performance.
Increase Sales: Faster load speed leads to faster checkout, so it'll increase your sales.
What Do We Offer In WordPress Speed Optimization Services
Speed optimization in WordPress sometimes requires the best WordPress speed optimization plugin. If you wonder how to do page speed optimization, explain that we do WordPress speed optimization without a plugin because the plugins can solve only a few things.
Optimization In Your Existing Hosting.
Browser Tuning & Caching Configuration.
Page Tuning & Caching Configuration.
Upgrade PHP Version
Tuning PHP As Required
Optimizing TTFB
404 Error Rectification & Analysis.
Integration of Content Delivery Network.
CSS & Javascript Combining, Tuning, & Minification.
Hosting or Server Migration.
Maintaining Google's Core Web Vitals Metrics by Required Optimizing.
Monitoring Page Weight Testing Sitewide.
Troubleshooting & Rectification Specific Page Problem.
Optimizing Cart & Checkout Operations of WooCommerce.
Dedicatedly WordPress Maintenance Services Monthly.
Scheduled Database Maintenance & Cleanup Implementation with Optimization.
Tuning SQL Server & Optimization.
Optimizing 301 Redirect.
Perform Scheduled Website Backups.
Optimizing.HTACCESS File
WordPress Admin Panel Backend Fixing.
Edge Case Issues Rectification of Intermittent Problems
Tuning VPS Server.
Analyzing Server Log.
Hacked Site Repair & Malware Removal.
Site Speed Consulting For High Uptime.
Customizable Theme Optimization.
WordPress Plugin Patching & Updates.
Plugin Pruning & Review.
Server Tuning & Compression.
Implement HTTP2 Protocol For Better SEO.
DNS Record Tuning & Optimization.
Implementation & Setup Google Tag Manager.
Lazy Load Implementation For Livechat.
Configuration of Video & Image Lazy Loading.
Implement The Next Generation Image File Format WEBP.
Advanced Preloading & Prefetching Optimization.
Implementing Object Caching.
Maintaining Fast Worldwide Load Times & Lower TTFB Using APO Service.
Advisory on SEO & SEM and Consulting Services.
Why Web Integrator Ltd?
Web Integrator Ltd has a WordPress speed optimization team. As a WordPress speed optimization agency, we don't just install specific WordPress plugins for speed optimization. It doesn't stop there. We also will not lie to you about the WordPress speed optimization plugin or sell you false "load times" that have nothing to do with the experience of actual website users. We will not provide you with tools unrelated to the site's actual performance based on the ratings provided by standard best practices, induce you to use unnecessary services, or manipulate you into tools designed to make you pay hugely for the sales funnel. We don't just rely on how to increase WordPress website speed without a plugin.
Instead, some people make your WordPress site as fast as possible by carefully testing many different performance settings for actual site users. As a WordPress speed optimization company, our work is a result-oriented, realistic, customizable performance architecture that is robust, self-sustaining, self-developing, and as automatic as possible, so you can make your content publishing business continue to develop. Your website will run faster When our WordPress speed check & optimization project is complete.
We always maintain our professionalism. That's why we can be able to provide the below services for over a decade:
WordPress Development Cost-Effectively
Custom WordPress Development
Advanced WordPress Development
WordPress Page Speed Optimization
WordPress Website Speed Optimization Service
Mobile Speed Optimization WordPress.
How Can We Help You?
Test Your Site Speed
We will perform a WordPress speed optimization test (you can do it too) by the authentic page speed tester websites like Google Page Insights, GTMetrix, or PingdomTest, etc., and get the insights of your websites.
Get A FREE Site Speed Audit
You can request us for a free website audit. We'll audit your website, identify the problems, and report about the problem with your website and what you should do about it.
Setup A Meeting
You can contact us and set up a live meeting with us for having consultancy and assistance.
Take WordPress Development Services From Web Integrator Ltd
If you are wondering how to improve WordPress's mobile page speed, let us tell you about us. At Web Integrator Ltd, we are farsighted. We use the latest technology to go deep into your website to speed up and reduce resource consumption of your website. The result: The site can handle unexpected traffic spikes and work more efficiently daily.