SEO audit service is also one of the services digital marketing companies offer. This service allows businesses to improve their online presence and visibility, optimize content and drive organic traffic to their website. SEO audit helps companies identify areas of their website that need improvement to rank higher in search engine results pages (SERPs) and increase conversions.
Digital marketing agencies employ experienced professionals who use advanced tools and techniques to analyze a website's structure, content, and performance. They then use the data from the analysis to develop an SEO strategy to help companies increase their search engine ranking and overall visibility.
SEO audit services can also help businesses identify opportunities for keyword optimization, content development, and link building. The insights gained from an SEO audit can be used to develop an effective and sustainable search engine optimization (SEO) strategy. In the long run, businesses that utilize SEO audit services can expect to improve their website's visibility, boost organic traffic, and increase conversions.
What Is SEO Audit Services?
An SEO audit is a process of analyzing the quality of a website and comparing it with your industry's best practices and other competitors in the industry.
The audit should be designed as a clear roadmap with actionable steps and a clear roadmap aimed at improving the level of the organization present.
Why Should You Use SEO Audit Services for Your Website?
There are specific purposes for performing an SEO audit on each of your websites. SEO audits can help you understand why your website is not ranking in search engines or why visitors return after visiting your website. Any in-depth analysis of the various elements of SEO, including:
On-page SEO
Off-page SEO
Backlink profile analysis
Internal backlink profile, etc.
In addition, technical issues such as 404 errors and regulatory issues will also occur as internal file errors. To find & fix these kinds of technical activities, you must conduct an SEO audit analysis.
What Is Covered in The SEO Audit Services?
Our search engine analysis service covers all the content you get from the quick review, but at the same time, it also goes more profound with the help of more comprehensive tools.
The standard SEO Audit contains:
SEO optimized content review & generate an outline.
User experience and interface analysis
Review the page's HTML tag placement (H1, Title, Alt, etc.)
Link profile (backlink type, keyword anchors, number, neighborhoods, etc.)
Secure HTTP / HTTPS web connection suggestions.
Monitor & supervise the website's redirection activities.
Competitor review & analysis
Monitoring web URL structure & give suggestions.
Tracking web visitor's performance by Google Analytics.
Canonical content audit and fix issues.
Analyzing website structure
Keyword analysis & research
Content quality in-depth analysis
Website UX & Speed Checking
Web Integrator's Competitive SEO Audit Services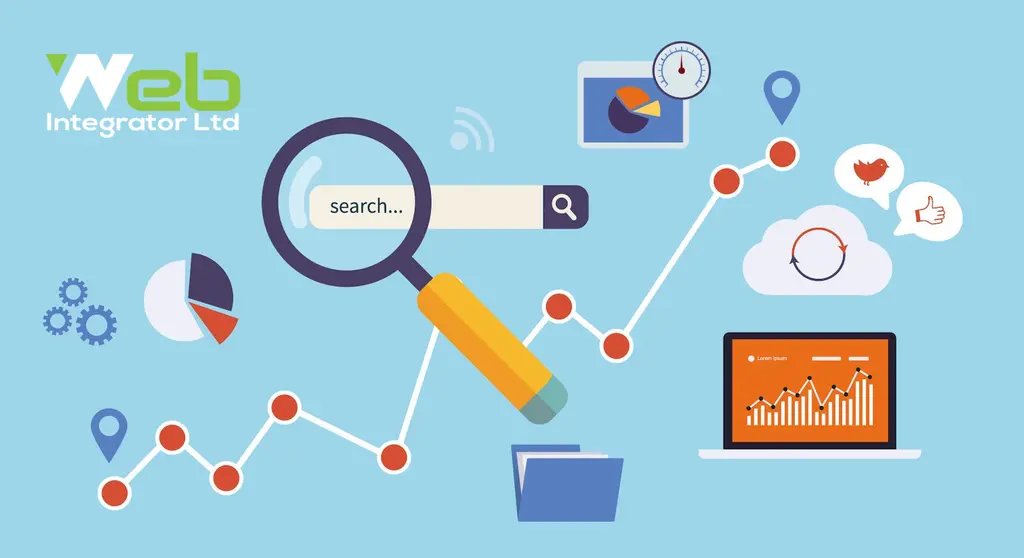 Our SEO analysis process starts with our team analyzing the content, code, structure, etc., alongside your website's weaknesses & strengths. To stay up to date with the current flow, we'll monitor your competitors to go with the flow.
Our final SEO audit report contains all the results and suggestions, and information on spotting any issues. Some of the problems we may encounter include similar tags, duplicate content, code/HTML issues, loading speed, etc. The essential part of our plan is to discover the most necessary and helpful strategy to get the best search engine ranking.
Our SEO review audit process usually takes 4-6 days. During the process, you will work with our dedicated team members of us. You will be connected, and we will truly understand your business. Auditing is the first step in establishing a long-term business relationship.
Our Audit services contain the below factors:
Extensive Keyword Research
Based on the number of keywords, we provide a detailed list of keywords alongside an action plan to see how we can rank for all keywords in the list. As the SEO campaign progresses, you can compare future results with benchmark reports.
Technical Website Audit
Our website development team works closely with the SEO team to conduct a technical review of the website and determine which technical, or software issues will cause SEO issues.
Research and Resolution
The success of organic search depends on how search engines find, read and evaluate website content. If this content gets blocked in any way, it may seriously affect the organic performance. So, we use our in-depth research & resolution for finding problems and resolve them as soon as possible.
Page Level Analysis
The purpose of this review analysis is to ensure that everything is optimized correctly. Good content is essential, but it still needs to be adjusted for SEO to make it effective. So, the keywords are in the title, mainly in the meta description and an optimization approach to few sentences and the last sentence.
Competitor Research
We will make a detailed report for each of your significant competitors and redesign your SEO strategy to understand the strategy needed to compete with them and compete with them in the highest search rankings.
Content Quality Analysis
First, talk about the basics-your content should be new, fluent, practical, and informative. You might be confused to understand how to determine the content quality. You should consider hiring a professional writer unless you are a professional editor or writer.
Judging your work can be very difficult, which is why writers in the publishing world have editors of all levels.
Although this may seem like a cost overrun, it is an excellent way to ensure that you have a fresh perspective. Take a look at the content and compare it with competing products, and you will get an honest answer as to whether the content is high qualities. It would be best if you regularly keep as many content ideas as possible. Besides, we have a dedicated Content Writing Services.
Auditing Content & Their Link Profile
Our SEO team will review your current content strategy and inbound link profiles. Link profile means the websites that link to your website. We will recommend distinct content tactics, link-building strategies, or tips for deleting certain low-quality content or links.
Well-Organized SEO Audit
Our SEO audit is organized well to make it easy to read. We will arrange the first meeting with you and our team and arrange a call for a full post-audit review. SEO review usually takes 3-5 days. To set up a discussion with us, contact us.
Why Should You Hire Web Integrator Ltd?
Web Integrator's team of SEO experts works with each client on-site to ensure their SEO success. Our SEO advertising campaigns are based on the latest verified keywords based on results, so you are always one step ahead of your competitors and feel confident in working with us.
We are specialized for:
Competitive Research and Resolution
Scalable Structured Campaigns
Obstacle Detailing Presentation
ROI Obsessed Activities.
Total Online Visibility Overview.
Real-time Analytics & Report.
Proper Executionable Oriented Strategy.
Hire Web Integrator For SEO Audit Services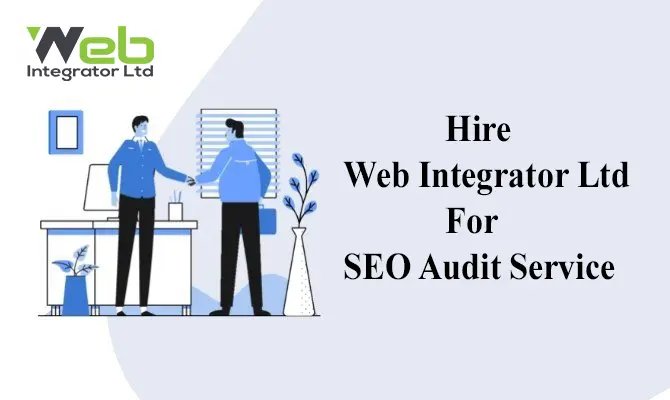 We are an SEO agency that uses many performance-driven data and market research to develop science-based SEO strategies. Our exclusive strategy merges the best technology and personnel to deliver critical business results at an incredible speed. We do an excellent job of helping big companies by providing:
You don't have to choose anything immediately. Just knock us & set up a meeting, take our consultancy, and then determine what you should do.