Shopify Speed Optimization is essential to succeed in the online business world. Let the experts at Web Integrator Ltd help you speed up your Shopify website and get better results from your eCommerce store!
Shopify is a highly attractive e-commerce program, but Shopify websites normally have issues with low page speed. Is your website fast enough for users to shop comfortably?
Shopify page speed optimization can help you improve your user experience, leading to more traffic becoming buyers. Suppose you run an e-commerce website on Shopify. In that case, A faster website can additionally enhance your search engine rankings and progress the organic traffic of your website. Shopify website speed optimization is easy for website owners with Web Integrator Ltd.
Why A Shopify Site Become Slow?
For e-commerce website owners, A slow Shopify website can create numerous difficulties. The slow speed of the Shopify website may discourage potential customers, and search engines like Google place great importance on speed. That's why you need shopify store speed optimization service. Many factors may cause the Shopify website to run slowly. For example:
The Shopify website may be slow due to too many requests (too many requests for more than four).
If the thumbnails are not optimized, and other images or elements that are not correctly optimized may cause the page speed on the Shopify website to slow down.
Improper pagination and product search algorithms may slow down the Shopify website.
Excessive hero slides on the homepage of the site may slow down the page speed. Besides, fonts, etc., may slow down your website.
Shopify's chance is that relying too much on external resources (such as libraries, fonts, etc.) will slow down your website.
If the JavaScript and CSS files are not minimized, the page load speed may not be fast.
What Is Core Web Vitals?
The core web vitals are a part of great page experience matters. Users require vast experience, and Google is starting to use page experience as a ranking factor. Google measures three principal metrics to determine page experience. We can optionally optimize these extra  metrics in our shopify speed optimization service while we develop the page speed:
Largest Contentful Paint
First Input Delay
Cumulative Layout Shift
Why Is A Fast Website Important?
User Experience: A faster website receives more customer satisfaction and engagement.
SEO: The website page speed is indicated by google that it's an algorithm signal to rank pages.
Revenue: Fast loading websites have better conversion which generates revenue. To get a brief idea about how our optimization can maintain the ROI for our clients, visit the case studies here.
Conversion Rate: A higher customer satisfaction lies in a lower website bounce rate and faster time to checkout.
Traffic: Enjoy increased organic traffic and more page views per visit.
More Customers: Optimized platform = more engagement + more traffic + = more customers.
Consequences Of A Slow Business Site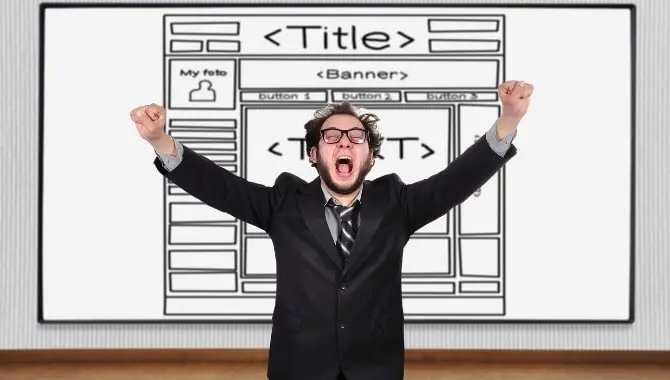 Higher Bounce Rate
The slower the speed, higher the bounce rate. The bounce rate raises dramatically higher than three seconds of page load time. It's essential to develop the page load time under that duration to engage users on the site.
Bad User Experience
E-commerce shoppers that visit on slow websites are considerably less likely to purchase than on a well-optimized site. A survey says that if a site loads slower than the average, 45% of eCommerce shoppers are not expected to buy.
Low Returning Customers
A survey says that if a customer finds an ecommerce shop loading slower than expected, then 37% of customers are less likely to return this site. This is why Shopify code optimization is necessary.
A Quicker Site Could Alter The Progression Of Your Business
Fast website loading is essential to keep users visiting your website. If your website loads within five seconds, 38% of visitors will give up, which will reduce conversions and sales. Google utilizes page speed as a ranking factor, so page speed further influences SEO traffic.
Outcomes of Optimizing Your Site Speed:
Overall Excellent Site Performance
Improvements of Rankings
Customer Retention Increment
Higher Conversions
What We'll Focus On
We Focus on mobile page speed the most because Google Focuses On Mobile the most. We concentrate on getting the precise stability between UX and speed to achieve the optimal experience for your users. So this shopify mobile speed optimization service will worth for you. Some of our methods include:
Maintaining Core Web Vitals.
Render-blocking resources elimination.
Third-party scripts impact reduction.
We are compiling time reduction and JavaScript parsing.
Apps JavaScript execution time reduction.
How We Make Your Shopify Website Load Faster?
At Web Integrator Ltd, we use a huge variety of strategies to completely optimize your webpage loading speeds and ensure your Shopify online website is strolling as fast as possible.
If you are wondering How to optimize the Shopify website, then let us explain. From picture optimization to minifying code and eliminating damaged hyperlinks, our Shopify site speed optimization offerings get your e-commerce web website online loading fast so you can experience higher consequences from your online store.
Here are ten examples of the way our Shopify site speed optimization professionals deal with overall performance problems in your Shopify web website online to get your internet site strolling at lightning speed:
Compress and decrease photographs in your Shopify web website online to grow web page speed.
Minify code universally for stepped forward website loading speed.
Reduce redirects and take away damaged hyperlinks for max web website online overall performance
Avoid too many third-party programs for quicker loading.
Introduce a CDN (Content Delivery Network) to enhance Shopify web website online speed.
Optimize overall performance on cellular gadgets to make sure the quickest loading times.
Decrease the scale of thumbnail photographs for stepped forward web page speed.
Reduce the variety of homepage hero slides that can cause gradual down website loading.
Select a higher internet host issuer to allow quicker internet site speeds.
Minimize the use of pop-up brief view home windows to keep away from problems with the web page loading speed.
Hire Web Integrator Ltd For Your Shopify Speed Optimization
The web development specialists at Web Integrator Ltd can turn your dying Shopify internet site right into a super-fast webpage that ends in exceptional outcomes out of your e-commerce store. And with the support of using enhancing internet site performance and speed, we permit Shopify webpage owners to dramatically boost their webpage speed rankings at the world's main website speed-checking platforms - including GT Metrix and Google PageSpeed Insights. There are various Shopify speed optimization apps, but these tools are mostly used for Shopify speed optimization tests. Speed optimization in Shopify will be our highest priority.
Web Integrator Ltd's Most Popular Services:
WooCommerce Development Cost-Effectively
Custom WooCommerce Development
Advanced WooCommerce Development