Review management services can help businesses gain more control over their online reputation. Review management services monitor the reviews your business receives across multiple platforms and provide detailed feedback, allowing you to respond quickly and appropriately. This service can also track sentiment analysis of reviews, giving you insight into customer perceptions of your brand.
More than 90% of consumers take a look at business reviews before making any decisions, and 80% of their consumers decide to purchase depending on the review. As you can see the value of online reviews, here comes the online review management services providing companies. They help you to monitor, supervise & increase the ratio of good reviews about your business products or services.
Web Integrator offers strategic online review monitoring, supervision & managerial services as an online reputation management agency. Our service focuses on your customer's interactions, interests, and dissatisfaction (if they have any). This analysis will help us understand your business's condition and how we can help you improve your business's online reputation through positive customer reviews.
Why Is Review Essential For Your Business?
Most small businesses depend on satisfied customers' word of mouth. Today online reviews are used as word of mouth. If you want to stay forward of your business opponent, you must efficiently distribute and manage your reviews. Web Integrator will provide easy ways to collect and share customer reviews. We will analyze the customer's interactions and desires. We set up the process of satisfying the customers. And we'll encourage customers to post positive reviews on their Facebook, Yelp, Trustpilot, and Google pages.
How To Create A Review-Friendly Environment For The Customers?
We implement various strategies to get more feedback on the company.
Make simple feedback providing a process for the customers. Give links that are visible and accessible. Simple navigation, short questions, etc., can help customers prepare for evaluation.
Tracking shoppers who leave reviews online can provide them with a simple push by providing them with feedback. Not aggressive.
Arranging a yes and no simple type questionnaire for customer review.
Responding to customer reviews conveys your intention to listen and encourages others to leave comments.
Why Should You Take Online Review Management Services?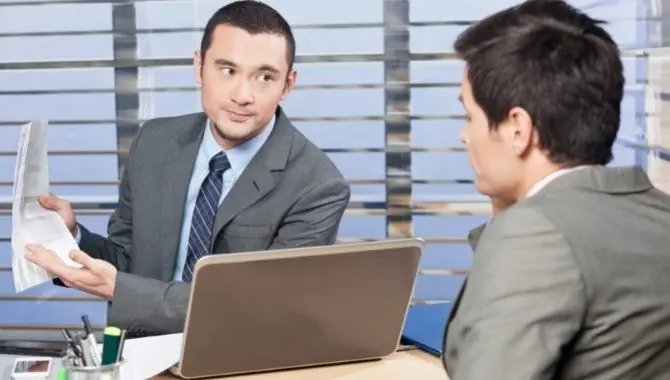 Studies have revealed that the company will likely increase sales by 5-9% for every one-star rating. Generating more positive reviews can help bring in new customers and boost sales. More than 90% of shoppers said that review management services could benefit naturally from handling these negative reviews and reducing the negative impact on corporate reputation. Online review management cannot be solely responsible for improving transactions but perform a valuable role in business development strategy.
Web Integrator will help your business by:
Develop a new, authentic & credible sales strategy.
Get more time by taking the service.
SEO strategy development along with reputation improvement.
Get social media prestige by the reviews.
Engage, interact & communicate with the customers.
Acquire deeper targeted audiences.
Build a community with old customers with new customers.
Develop brand awareness.
Boost selling and profits.
Promote your business products or services.
Web Integrator's Online Review Management Services
To gain more exposure, we concentrate on promoting online reviews of your business's online reputation management for individuals. Besides, we maintain an SEO strategy for displaying and achieving positive reviews, creating awareness for gaining search engine appearance. We have various online reputation management service packages. Let's get to know about our approaches:
In-Depth Review Analyzing
As a reputation management company, Our first step is to analyze your existing online reviews. The companies with fewer reviews are not a comfortable image for the shoppers to purchase. The customer's positive, negative, attacking reviews should be considered as feedback. We classify and analyze every new & existing review. The analysis process also tries to verify the customer's identity to understand either the review is fake or not. We outline to prevent the spreading of the review to other platforms.
Monitoring The Reviews Flow
We closely monitor and respond to online reviews of your business, especially negative reviews, which are posted to understand and improve your experience. We will additionally examine whether any negative feedbacks that violate the terms of personal reputation management services. If the review violates any term, it'll have been deleted and ensure that its reputation has not been negotiated. 41% of shoppers told that a brand that responses to them helps them understand the brand trust.
Building A Funnel Of Positive Reputation
Our SEO agency actively participates in attracting customers to comment online, which helps establish a positive image for your company. We continue to build our reputation by producing these reviews on multiple platforms using effective network management practices. The target group comprehends your company. It will strengthen the trustworthiness and reliability of your company.
Eliminating Bad Reviews
Sometimes your competitor or hardcore peoples annoy your business by spreading bad things about you and giving negative reviews. Negative reviews instantly can turn upside down your business image. That's why you need to deal with the bad reviews immediately. Our specialized team analyzes the reviewer's identity to know is it an honest review or not. If we find a fake review, we can take the necessary steps to remove the review from the platforms like google my business page. We also generate more positive reviews instead of negative ones to maintain the business reputation.
Why Pick Web Integrator's Service?
As the best online reputation management services for individuals, Web Integrator Ltd provides dedicated customer service. We include significant attention to personalized assistance. This is why our team researches your business, industry, and goals. With this additional step, we are implementing a strategy that is ready to deliver results.
Our other services are:
Allow us to show our successful projects in the case studies. Besides, our satisfied customers gave their valuable feedback reviews.
Hire Web Integrator For Review Management Services
Our dedicated service and honest approaches make us one of the best personal reputation management companies. Replying to the customer's feedback can be a sensitive method. Suppose people are unhappy with your services or products. In that case, they may turn to online review sites to criticize your company publicly. Besides, they can discuss your excellent service publicly, and even he can defend you with other bad reviews.