Google Ads is a globally well-known advertising media that is designed & developed by google. It was formerly known as Google Adwords. By Google Ads, advertisers can publish brief advertisements, product listings, service offerings, promote videos to the online user, and many more. It has a considerable revenue margin. In 2019 Google Ads contributed approximately $134.8 billion to the online advertisement industry.
Google Ads Services represents a set of activities that should maintain by appropriately during setup for Google Ads. The service mainly focuses on Keyword research and planning, Competitor ads review, Google Ads campaign budget analysis, Google ad copy creation & testing, Google Ads campaign set up, Landing page creation & optimization, Conversion rate analysis, etc.
What Are Google Ads?
Google ads are formerly known as Google Adwords, so it's not new. It is an online advertising media platform developed by Google. It runs on pay-per-click (PPC) advertising, meaning you must pay when a visitor clicks on your ads. It's a search engine-based advertising platform where you can target the most interest-based keywords. So, when a visitor searches with your specified keyword, Google will show your ads to this visitor. You can make this user your potential customer by sending him directly to your product or services page from the ad.
Benefits Of Google Ads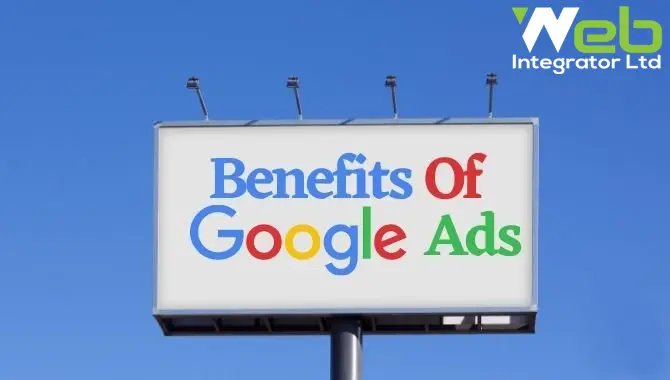 Google Ads is one of the most popular PPC advertising media platforms in the world. It has many unique features, targeting options alongside advanced filtering benefits, and many more.
This is the list of beneficial facts of Google Ads:
Advanced Targeting: It has the most advanced targeting function that'll help you to reach the people who are specifically interested in your type of business, service, or products. You can target people by the most searched relevant query related to your business, show your products or services by location. You can also target any specific age, language, time frequency, or any specific device using by the users.
Cost Control: One of the best features of Google Ads is there no minimum spending range. You can have all of the options with clear-cut pricing insights.
Success Measure: As a PPC platform, Google ads give you a highly efficient report to see what the user has done after clicking your ads. It'll help you to measure the ad conversion rate, quality, and efficiency.
Campaign Management: To monitor and manage your ad campaign Google Ads has a well-organized dashboard and mobile app so that you can manage & monitor your campaigns anywhere from the world anytime.
Web Integrator's Best Google Ads Services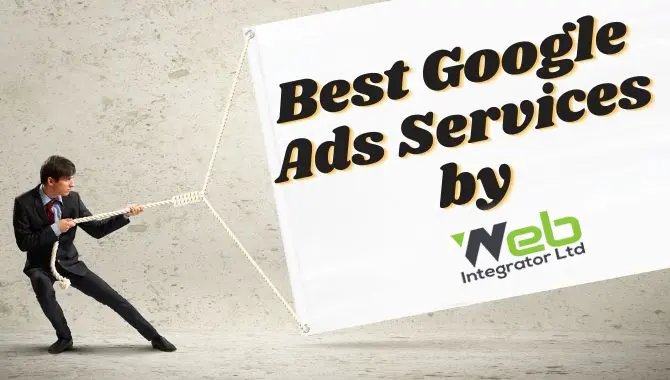 We manage your Google Ads account based on the keywords that customers use to visit your website. Targeted keyword research will determine the most accurate method to attract customers looking for the products you want to offer.
Every Google AdWords campaign is different and has different goals. We will generate the most suitable plan for your success. We use powerful research tools and industry expertise to develop effective paid search campaigns to achieve the course goals for each sale or potential customer.
Here are our dedicated PPC advertising services:
Paid Campaign Analysis & Implementation
Once we have a Google Ads account, we will analyze historical data to see the most effective methods and adjust other parts to work. Then, we modify the keywords, ad text, bid parameters, and target links to our goals. For every dollar spent, it generates as many leads and sales as possible.
Conversion Tracking & ROI Analysis
After setup your ad and run it, we'll continuously monitor your campaign activities. The report shows which keywords are generating leads or sales and which are not. We'll supervise & track the user's interactions with your landing page. We will be tracking this to ensure that we target the best-performing keywords and specific phrases.
Search Network Advertising
The Search Network Advertisement is a network where ads will show in a combination of search-related apps or websites. You can display ads to the users actively searching online for your business-related services or products.
We will track the progress and effectiveness of your ads on the search network to optimize your ads and keywords to reflect better the traffic that has a positive impact on your website.
Ad Variation & Testing
We'll use A/B testing technology to test multiple ads to determine which ads have the highest click-through rate and conversion rate. If you don't know about A/B testing, then allow us to tell you: A/B testing is a user experience-based process where a similar approach is applied to two variants to see which one is performing better. We will also design the landing page, copy the options, and see which one works best.
Monthly Maintenance
Every month, every aspect of the account is reviewed to see what can be improved and to ensure that the campaign runs smoothly. Negative keywords and changes to keywords will continue to improve your search results. Our monthly service is the most result-driven advertising solution for you.
Why Take Web Integrator's Services?
As a Google ads specialist, our ultimate goal is to create a high return on investment (ROI) campaign that enables your business to grow meaningfully and profitably month after month. By manually confirming your account, you can ensure that you don't spend too much. Your ads are always shown in the best conversion positions.
Throughout the process, we will discover the key to your website's success through PPC advertising. We will expand the scope of your activities and increase profitability.
Hire Web Integrator For Google Ads Services
As the best Google ads company, we go hand in hand with you and keep 24/7 communications by phone, email, or conference calls with your team. We'll ensure we are on the same page regarding goals and results. You can see our previously completed successful projects Case Studies.
Our other additional services are:
As you can see, we are not just a Google ads management company. We have broad coverage in this internet marketing industry. So, if you face any problems using our services, please contact us. We are glad to see you here.