Enterprise Social Media Advertising services refer to the professional social advertising services that will level up your brand or business. This dedicated service is not just gaining followers, engage people, and instant sales.
It maintains every aspect of enterprise-level factors like credibility, brand value, user interactions, and ultimately the return on investments.
Social Media Marketing (SMM) is an effective way for businesses of all sizes to attain potential customers and buyers. Nowadays, Your customers are already communicating with the brand on social media.
If you don't directly communicate with your audience through social platforms such as Facebook, Instagram, Pinterest, and Twitter, you are wrong!
Good social media marketing can attract dedicated brand representatives and even increase potential customers and sales representatives to make your business successful.
Importance Of Social Media For Business Marketing & Advertising
Using social media allows your business to connect and engage targeted interested customers from the most popular social media platforms. A suitable action plan can reach your business service or products by creating engaging content for Facebook, Instagram, Twitter, LinkedIn, Pinterest, etc.
Build brand recognition.
Create a conference around your business.
Connect with your potential customers to your product or service by monitoring their social media activities.
Tell your brand's or product's story.
Ability to research your audience & give them what they want.
Provide excellent customer care that works like word-of-mouth for your brand.
Build customer reliability.
Drive social referral traffic to your sales or landing page.
Represent your business as a topical authority.
Retarget potential customers using social media advertising.
Build awareness and go viral with your audiences.
Driving conversions between your company and audiences.
Promote your sales content through social media.
Discuss the topic your company and your audiences both love.
Use social proof to unite with possible customers like your current audience.
It's easier to do A/B testing of your social media audiences.
Give updates to your customers about your new products and services.
How Web Integrator Provide Enterprise Social Media Advertising Service To Benefit Your Business
Social media advertising for enterprise-level business is performed more extensively. Here everything is pre-planned, and the results are count in all the aspects of the company's growth. The advantages of enterprise-level social media advertising are:
Develop brand awareness.
Generate targeted leads and sales.
Preserve customer reliability.
Monitor & optimize the advertising to get the highest ROI.
Maximize remarketing efforts and outcomes.
Enterprise Social Media Advertising Service Process
We maintain a list of activities before performing an ads campaign. Most of the activities are suited to all businesses. Here we are sharing our abstract enterprise social media advertising process list:
Planning of Social Media Contents.
Create Awesome Social Contents.
A Consistent Brand Image.
Social Media for Content Promotion.
Sharing Curated Links.
Run Ads Campaign.
Tracking Competitors.
Measuring Success with Analytics.
Social Media Crisis Management.
Monitor & Supervise Ad Campaigns.
Stop Non-Performing Campaign.
Web Integrator's Enterprise Social Media Advertising Services
We have over 10 years of practical experience in the digital marketing sector. Let us help you by providing the below services:
Facebook Social Media Advertising
Facebook is a place where people relax and chat with friends, so make it simple and pleasant. However, keep in mind that the natural reach on Facebook may be small. Therefore, consider a profitable Facebook advertising strategy, which can also significantly impact your Facebook presence!
Facebook's informal and friendly atmosphere requires active social media marketing strategies. You need to pay special attention to the design because visual effects are essential when working with Facebook.
We will provide the below types of enterprise-level Facebook social media advertising services:
Slideshow
Carousel
Instant Experience
Instagram Social Media Advertising
Instagram is one of the most famous social networks. However, it's not just the size of the platform's user base that attracts marketers. Compared with Facebook and Twitter, more Instagram users follow brands and cooperate with them daily.
If you want to send your brand message to many possible consumers, Instagram is your most suitable choice. A modernized profile, adequate information, and accurate advertising can benefit your business's growth.
We will provide the below types of enterprise-level Instagram social media advertising services:
Collection Ads
Shopping Ads
Carousel Ads
Explore Ads
Stories Ads
Photo Ads
Video Ads
IGTV Ads
Twitter Social Media Advertising
Twitter is a social media marketing platform you can apply to advertise your updates online. Twitter combines official tweets about exclusives, deals, and stories with exciting updates about the brand. If the customer wants to say something good, please forward it.
Whenever possible, remember to answer people's questions. As a social media marketing tool, Twitter is based on dialogue and communication. Therefore, interact as much as possible to cultivate and build your followers.
We will provide the below types of enterprise-level Twitter social media advertising services:
Targets by the user's Pinterest searches and keywords.
Target the people's following interests.
LinkedIn Social Media Advertising
LinkedIn is one of the most professional social media marketing websites. LinkedIn Groups are a great place for professional conversations with people from similar industries and share content with similar-minded people. It is also very suitable for posting jobs and establishing contact with general employees.
We will provide the below types of enterprise-level LinkedIn social media advertising services:
LinkedIn Text Advertisement
LinkedIn Sponsored Content
LinkedIn Sponsored InMail
YouTube Social Media Advertising
YouTube ranks first in creating and sharing video content. It can also be a powerful social media marketing tool. Many companies are trying to create video content to make their videos go viral. However, in reality, these opportunities are very slim. Therefore, please focus on creating helpful educational videos. These videos also have the added benefit of ranking in Google video search results. So don't underestimate the power of video content.
We will provide the below types of enterprise-level Youtube social media advertising services:
Non-Video Ads
Skippable In-Stream Video Ads
Non-Skippable In-Stream Video Ads
Bumper Ads
Discovery Ads
Pinterest Social Media Advertising
From the popular social media platforms available for your business, you may have ranked Pinterest last. Given that 81% of Pinterest users are women, the market for reaching potential customers seems tight. It's an excellent place to promote your business and attract new potential customers.
We will provide the below types of enterprise-level Pinterest social media advertising services:
Standard Pins.
Carousel Ads.
Video Pins Ads.
Shopping Pins.
App Install Pins.
Hire Web Integrator For Enterprise Social Media Advertising Service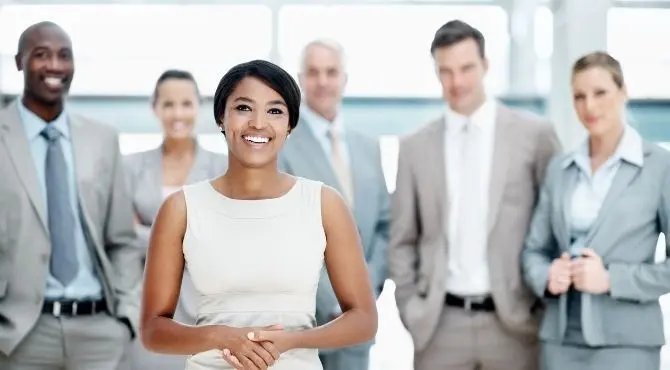 As a social media advertising company, over the years, we have witnessed the social media world grow and grow with user needs and technological progress. Social media aims to drive growth and connectivity, giving brands a large platform to enhance the capabilities of all their online products. Exist and create a sense of community.
Our other dedicated services are:
Our social media marketing activities at Web Integrator start with one goal: obtaining customers, joining your audience, and extending your reach. Our enterprise social media advertising system covers all aspects of developing your social influence and sales and, at the same time, helps to establish your online business. Hire us & let's get started.