Corporate Website design is a great way to showcase your business or organization to the public. A well-designed website can help attract more customers, make it easier for potential customers to find you, and make a lasting impression on them. It's important that your website looks professional and has all of the necessary information for people to learn about your business, such as products/services, contact information, pricing, and more.
Your website should also be easy to navigate and user-friendly. Clear menus, quick loading times, and an intuitive layout are all important aspects of successful website design. You may also want to include multimedia elements such as videos or animations to engage users with your content.
Finally, incorporating SEO (Search Engine Optimization) into your website design is essential for increasing visibility. Ensure that all of the content on your website is optimized for both desktop and mobile devices, as more people are now using their phones to search for information. Additionally, use relevant keywords throughout your website to ensure they appear in top-ranking results when people search for related topics.
Why Your Business Should Have A Professional Design?
Creating a digital web presence is not just about developing a website and waiting for customers to engage with your brand. Nowadays, your website is the online backbone of your business.
It acts as your primary contact and conversion generator. Therefore, you need to make sure that it ranks higher in search engines by stands out from the competition and matches the visitor's intent.
A user statistics shows that the navigation of a website & the user-friendly design influences 94% of first impressions.
A well-structured and professionally designed responsive website performed very well in search engines. Besides the 75% of the credibility of the website depend on a professional webpage design.
A Corporate Website Design Service Should Have:
Custom Website Design For Brands: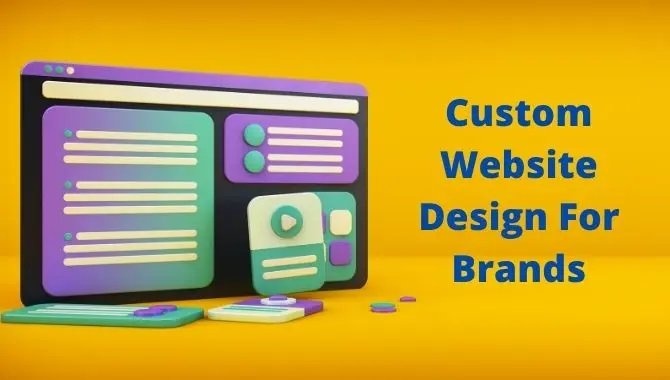 You always should consider creating your brand and website that is perfect for your business. It can inspire, promote and develop your business, your brand, and your website, thereby taking it to a new level. We create customized brands and websites that are both beautiful and useful.
Wireframe Planning and Creation:
Wireframe means a visual illustration of three-dimensional objects. Its mainly used for product development alongside product design. Its also being used for computer animation 3D modeling. This is the process of how UX and UI act together in new web and app design and how to wireframe software makes it all more efficient, easier, and faster.
Competitor Analysis and Research:
Competitor analysis means understanding your product or service, such as the back of your hand, and comparing it with your competitors. The user interface design has some standard principles (also known as heuristics and heuristic evaluations) that can be used in competitive analysis. These principles are general guidelines, not set in stone. Therefore, you can create your standards that include everything from specific UI patterns to interaction models.
Custom HTML/CSS Front-End Design:
CSS & HTML is very important because it controls all aspects of website design. The design, colors, page layout, and other visual elements of the website are controlled by CSS. You can also use CSS to control and customize the layout and formatting. Your entire webpage (big or small) comes from one place. This is done using so-called external style sheets. To create a professional company website, the website design agency must understand how it works.
Front & Back-End Optimization:
Front-end development mainly focuses on particular "clients" called development. External developers will participate in code review, application development and debugging, and user experience. Next to the development server, it mainly introduces how the website works. It is your primary responsibility to update, change and monitor the functionality of the website. This type of web development usually includes three parts: server, application, and database. Code written by internal developers transfers information from the database to the browser.
SEO Friendly Coding:
A website's both visitors and search engines don't like to be waiting for your webpage to load. If you customer finds your website respond slower, then you might lose them. Similarly, search engine crawlers find your website irresponsive that cause a low crawling ratio which badly affects your search engine rankings. For this reason, your website must be coded by SEO-friendly code practices.
Copywriting and Content Creation:
High-quality content is crucial to any website's success to retain visitors and have a high-ranking on-search engines. Of course, the website's design is essential in making an excellent first impression on your visitors, but the website's content is what will keep them coming back. Leading search engines such as Google are very picky about website content. If your website does not have enough high-quality content, it will not rank very high in search results.
Google can't see how it looks. Your web page. Visitors, you only care about content, content, and content.
Integrating CMS & Perform Development:
A CSM is a program that assists the production and adjustment of digital content within a straightforward interface. Many modern content management systems are open source.
Open source refers to the use of CSM without spending money, such as hosting and domains.
The name of the registered company. Currently, the most popular CMS are WordPress, Shopify, Magenta, etc.
Content is your most important business part. So you should promote your business ideally. One of the most important difficulties facing business owners is structured, planned, and fresh content.
It is important to maintain and review it from time to time when your website is developed completely. CMS enables you to inspect and adjust content as required. So CMS is helpful for you:
You don't have to be tech-savvy.
You can equip your site with multiple content management systems.
The website is easy to maintain.
Complete control of your content.
What's The Good Quality of a Website Design Company?
Control Desktop & Mobile: The company should have solutions that can be used on mobile devices, tablets, and desktops.
Secure Code and Data: The company should use the latest development, security, and hosting standards.
Search Engine Marketing Plan: The company should have the own search engine marketing team to support you in presenting your website as a success.
eCommerce Functions: Customers can purchase products or view them in catalog mode. The designing company should have enough idea about the functions and catalog.
Super-Fast Webpage Speed: With the latest technology, images and codes can be optimized to load quickly for mobile users.
Why Web Integrator Ltd?
A professionally well-designed corporate website provides marketing strength to your company. With Web Integrator Ltd, each company website is specifically designed and developed to meet your company's requirements and goals.
Our purpose is to accommodate your business with a professional brand website to secure your business to stand out from the competition. Our design's navigation will be easier for the users, which assists the business call-to-action.
You are always at the forefront of our development process, and a website that provides results is the purpose of Web Integrator Ltd.
Complete custom design creatively.
Password-protected content.
Easily operatable content management system integrated
Mobile and tablet-optimized.
How we prioritize the corporate websites by doing:
User-friendly appearance & layout development.
Conversion optimizations by UX testing.
Engaging content creation & fill the content gap.
Attention grabber navigation & attractive user experience management.
Hire Web Integrator Ltd For Your Corporate Website Design:
Most corporate website design companies only focus on the appearance and style of their business websites. Besides, Web Integrator's website designers focus on their industry, market, and customers. But don't just trust us; please check our website design case study to prove it. We have worked with companies of all sizes on website design projects, from small local contractors to enterprise-level companies. We have a team of home web designers ready to take over your project.