Why SEO Is Important For Business
SEO is a powerful business tool to attract customers and build a strong online presence. Optimizing your website for search engines can help you reach the right audience, increase visibility, improve credibility, and establish your business as an authoritative source in its industry. SEO can also help you drive leads and conversions by increasing organic traffic to your website. Ultimately, it can be the difference between success and failure for your business.
SEO is a cost-effective way to market your business, requiring minimal effort and maximum impact. Optimizing your website for SEO can save you money on paid advertising campaigns and help you reach larger audiences without spending much money. There are many advantages to investing in SEO, including increased visibility, greater trust from customers, more targeted traffic, and improved website performance.
SEO also provides valuable data about how visitors interact with your website. By tracking their behaviors, you can better understand their needs and preferences. This information can help you create a tailored strategy to improve the user experience and increase conversions.

To understand why SEO is important for business, we need to understand what SEO is and how it works. Applying SEO efforts is a necessity and a growth signal for your business. It lets you know where your customers are, where they have come from, and what they do online. With SEO in place, you can then target these areas of opportunity and create a website that shows your visitors accurately what you want them to know about your company.
Having a website is excellent, but what about the rest of your online presence? Are you using social media sites to connect with your customers and prospects? Or are you doing anything at all regarding organic search engine optimization (SEO)? If not, then you should be. There are endless benefits to using SEO. This blog article will explain what SEO is, how it boosts your online presence, and why SEO is important for business.
What Is SEO In Business?
SEO is a significant and indispensable part of any business. It allows your business to reach out to more people than you ever could without it. It can lead to many new customers, and the increase in sales will be huge. You'll make more & more money when you get more & more customers regularly. However, SEO is not a silver bullet. It is not going to make your business grow on its own.
How Does SEO Work?
To understand how SEO works, we need to focus on its types. On-page SEO and off-page SEO are significant types of SEO. On-page SEO is part of your website in search engine results pages (SERPs). It means the relevant content with high quality or other elements on your site, like titles, images, meta descriptions, etc. Off-page SEO is the optimization process that is performed outside of the page—examples: backlinks, link building, citations, etc.
Local SEO requires specific local SEO listing tactics. Local businesses need to have a google my business page to start. This page contains basic business information like product brief, location, contact phone number, etc.
When you have excellent SEO services, the traffic to your site will draw in more extra buyers than you could ever presume. If you require to carry your business to the utmost level, then SEO is a necessity that must be in place. The above facts have answered the question, "How does SEO work?". This is why SEO is important for business.
Search Engine Optimization Benefits

Search engine optimization benefits are all over the digital marketing industry. It is one of the most attractive ways to promote your business online. Although it may seem simple, good SEO requires much work and effort to attain the best internet search results (first page).
Here are the pros and cons of SEO that you should know about before taking this route for your business. Knowing that you are using SEO best is following the webmaster's best practices and monitoring your CTR. SEO allows your business to reach potential searchers searching for products or services related to you.
Furthermore, you must work and take care of all the other perspectives of your business. SEO services are also essential for online marketing campaigns. You will have many visitors when you have a site that ranks well in search engines like Google, Yahoo, or Bing.
You can then use these people to promote your business on social media and through email marketing strategies. It will help increase the sales you get each month and grow your company very quickly. Below we have tailored short & meaningful search engine optimization benefits. Better systematic & strategic tactics can achieve SEO benefits.
Top 10 Benefits of SEO
If you don't have a website that ranks well in Google search engines, your business will not get the exposure it needs. By having a site with a good ranking, people will find you and read about what you have to offer. Once they do, it is much easier for them to make a purchase, and your local business will improve quickly.
This list will showcase why SEO is important for business. Here are the top 10 best benefits of SEO:
Increase in site traffic.
More customers.
Increase in sales.
Better rankings on search engines.
It boosted brand awareness.
It improves website ranking.
More targeted visitors.
More accessible to rank web pages for keywords(search queries) and phrases.
Increased social media engagement and 10% more organic traffic SEO can also help your business rank higher in search engines.
SEO is the only way to a long-term investment.
Utilizing these top 10 SEO benefits can be a game-changer for your business.
Importance Of SEO In Digital Marketing
SEO is a significant part of digital marketing strategies. So, there's the extensive influence of SEO in digital marketing. SEO is essential in any industry because it allows you to organically reach out to more people. It will increase the number of customers who enter your store and enable you to get more exposure on social media.
The exposure from digital marketing services can be huge for small businesses. When many people visit your site, it will bring in more customers and increase your monthly sales. It is significant for any business because it allows them to overgrow and reach a larger audience when it fulfills the user experience.
Does SEO Work For Small Businesses?
Search Engine Optimization shows that small businesses can determine keywords and phrases that resonate with their audience. Targeting relevant keywords with proper optimizations can lead to incredible results for small businesses.
So, does SEO work for small businesses? Many small businesses in the United States use Search Engine Optimization to increase website search engine rankings. With SEO, a company can also use keywords and phrases related to their line of business to help them appeal to potential customers.
Importance Of SEO For Small Businesses
Search Engine Optimizations are significant for small businesses because SEO benefits businesses by switching website visitors into possible customers through search engine optimization. The higher ranking on search engines, the more website traffic a company receives. Search engine optimization increases the number of clicks or website visits to be ranked higher in search engines. It increases the chances of converting site visitors into customers.
So, why invest in an SEO strategy? Since 2000, search engine optimization has been a growing industry. Businesses invest in SEO to improve the visibility of their websites on search engines. The purpose of SEO is to enhance traffic flow by attracting customers through organic means. So, SEO's enormous potential and importance for small businesses.
What Does SEO Agency Do?
An SEO agency is a company that supports various services to help improve the visibility of a website. An SEO firm helps businesses become more visible online by boosting their online visibility through many other tactics such as website optimization, social media & internet marketing, keyword research, image alt tags optimizations, etc. I hope this clarifies what SEO agencies do.
Why Do You Need An SEO Agency Now?
It would be best to have an SEO agency now because you want the most beneficial possibility of generating traffic on your website. For a website to be seen by as many people as possible, it must rank well in search engines. It is where SEO companies come in. These companies work with different strategies and methods depending on what they think will benefit their client.
So, why do you need an SEO agency now? To obtain qualified traffic and Return Of Investment (ROI), marketers focus on the target audience by optimizing local search queries, doing backlinks, doing URL optimization, and fulfilling the searcher's intent. That helps the Google algorithm to understand the content. The incredible thing is the agencies have a fantastic experience with analytics. That allows them to understand the flow of success.
How To Choose An SEO Agency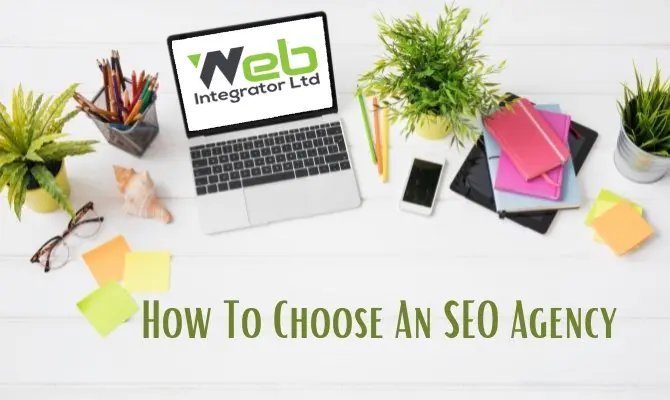 You need to know your SEO agency to make the best out of SEO services. You must ask yourself these questions to ensure that the right SEO company provides SEO services for your business needs.
Not all SEO agencies have the same skill sets. To discover the appropriate agency, you need to ask a few questions. Here are some important ones to ask before hiring an SEO agency.
Avoiding a few matters when choosing an SEO agency would be best. These include:
Avoid agencies that have a small number of clients. It means they do not have enough experience and expertise to work with your business.
Avoid companies that ask for a lot of money without explaining what you will get in return. It is essential to consider the cost of their services and how much time they can give your business.
Avoid agencies that don't have any success stories on their website. It signifies that they are not mature enough in SEO.
Avoid agencies that don't have a clear strategy for your business.
Questions To Ask SEO Agency
It's a normal thing that it's moderately easy to find an SEO agency. Many agencies provide SEO services, and most have a good reputation. It is essential to discover the appropriate agency for your business.
These are the best questions to ask an SEO agency:
How much experience do they have?
What are their practices?
What are their client retention rates?
Do they have any success stories?
Best SEO Agency To Hire
When choosing an SEO agency, it is crucial to consider the different aspects of their services, workflow, and how they can benefit your business. It is also essential to study what you will get in return for all the hard work they put in. Many SEO agencies provide high-quality services, but you need to know the reputation of the agency before hiring them.
Web Integrator Ltd is fit for your business to grow. We have all the qualities to fulfill your business goals practically. We have years of experience with the highest success rate. Check our success stories in the case studies section and see our client's testimonials.