THE BIRDIOLOGY SEO PROJECT
Birdiology.com is one of the best authentic online stores for pet products, pet food, pet supplies, and accessories. We have the best pet products such as pet food, pet collars, pet clothing, pet cages, and many more. They provide the best quality products are for your dog, cat, puppy, kitten, bird, reptile, sheep, goat, rat, etc.
Birdiology aims to find and collect the best innovative pet items and different kinds of pet toys for its customers. Pet owners can entertain your beloved pets with them, and when you see them playing with them, it will surely make you happy. So their dream is to be the most significant and most innovative of the best pet manufacturers.
THE PROBLEM
Birdiology had no intention of creating a physical store. Instead, he wanted to build a pet supplies drop shipping website. They had no online presence. They didn't know how to start their online dropshipping business and how to run it. So many online pet supplies stores run their business both physically and online in the United States. They were looking for someone to trust with their business who learned how to use online marketing to improve their business growth and income. They didn't know how to maintain and operate an online store to acquire new customers. Until they find us...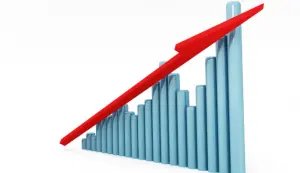 THE SOLUTION
After designing & developing the Birdiology website, we have decided to do a brief competitor analysis to understand how the pet supplies business works. The competitor analysis also helps us understand the customer base, their interest, and their kind of interactions. The research enabled us to see the competitor's business age, page type, product type, and business type.
After taking the brief audit, we had decided to start working on the technical SEO part. We ensured that no technical SEO error would exist. Then we focused on the on-page SEO part with proper on-page tactics. We have on-page optimized their more than 2000 products and 100+ other pages. And finally, we focused on the foundation backlink alongside the competitor's backlink profile.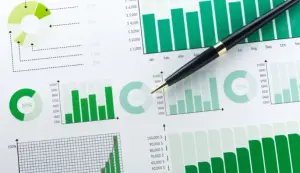 THE RESULT
After just six months of our working, we have seen that we are getting results. Google is picking organic keywords from the Birdiology website. For some of the keywords, we were in the first ten results. We've started getting organic traffics and few sales. After one year of our continuous effort, Birdiology has become one of the USA's prestigious Kid's Toys stores. We have competed for the old businesses and get in the first five positions. Now Birdiology is getting daily organic traffic from their website. Now they are ready to go.
THE BIRDIOLOGY MANAGER SAY:
"These guys have built such a strong relationship with our organization that we consider them an extension of our IT department. We always know that excellent service is just a phone call or e-mail away and that we will receive the same level of attention they always provide that makes us feel like we're their top priority."
(*) We'll never spam your email!