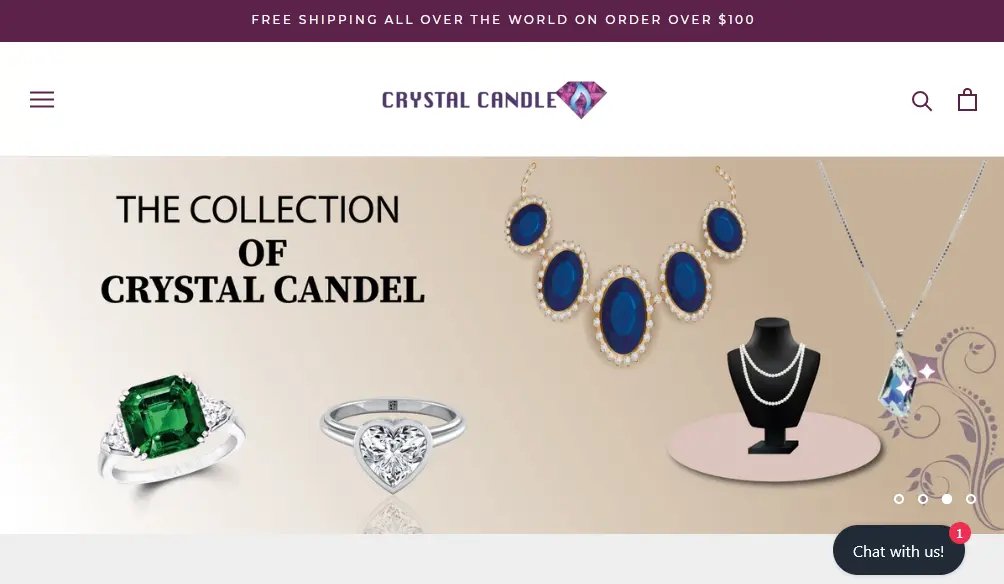 THE CRYSTAL CANDLE HUB SEO PROJECT
Crystal Candle Hub is the best website to buy crystals. They have a wide variety of crystal colors, shapes, and sizes for sale. They also offer many different candle fragrances, conditions, and sizes to match any decor with low prices and free shipping on specific amount orders. This store is the place to go to find what you need.
Anyone can explore all the spiritual necessities for your sanctuary. They carry the best quality crystals and candles. They have various styles and types of candle holders, incense, and items to enhance your spiritual experience.
Wish Candles, Scented Candle, Tea Light, Jelly Candle, Pillar Candle, Glass Jar Candle, Party Candle, Unscented Candle, and Candle Miscellaneous. Whether you are looking for it, you will find everything that you need.
THE PROBLEM
The Crystal Candle Hub had a physical shop up and running in Los Angeles, but they didn't have any online presence. They didn't know how to start their business online and how to operate it. There were so many spiritual & jewelry stores that were running their business both physically and online. They were looking for someone they trust with their business and learn how to utilize online marketing to improve their business growth and revenue. They didn't know how to maintain and manage an online store to achieve new customers. Until they found us...
THE SOLUTION
After giving our consultancy, we have decided to do a brief competitor analysis to understand how the spiritual & jewelry business works. The competitor analysis also helps us understand the customer base, their interest, and their kind of interactions. The research enabled us to see the competitor's business age, page type, product type, and business type.
After taking the brief audit, we had decided to start working on the technical SEO part. We ensured that no technical SEO error would exist. Then we focused on the on-page SEO part with proper on-page tactics. And finally, we focused on the foundation backlink alongside the competitor's backlink profile.
THE RESULT
After just six months of our working, we have seen that we are getting results. Google is taking organic keywords from the website, and for some of the keywords, we were in the first 20 results. We've started getting organic traffics and few sales. After one year of our continuous effort, Crystal Candle Hub has become one of the prestigious spiritual stores in California. We have competed for the old businesses and get in the first five positions. Now Crystal Candle Hub is getting daily organic traffic and sales from their website. We have increased their revenue by 200% online and 500% in the physical store.
THE CRYSTAL CANDLE HUB MANAGER SAY:
"The most cooperative and best SEO specialist. Thank you so much for working so hard on IncensePro. Due to your contribution this company got ranked way faster than we had anticipated."
(*) We'll never spam your email!