BIRDIOLOGY WEBSITE DEVELOPMENT
Birdiology.com is one of the best authentic online stores for pet products, pet food, pet supplies, and accessories. We have the best pet products such as pet food, pet collars, pet clothing, pet cages, and many more. The quality products are for your dog, cat, puppy, kitten, bird, reptile, sheep, goat, rat, etc.
Birdiology aims to find and collect the best innovative pet items & different types of pet toys for its customers. Pet toys are brilliant things to use. You can really entertain your beloved pets with them, and when you see them play happily with them, it will surely make you happy. So their dream is to be the most significant and most innovative of the best pet supply companies.
THE PROBLEM
Birdiology focuses on drop shipping the best pet supplies products to the US market. They didn't have any online presence. They didn't know how to start their dropshipping business online and how to operate it. There were so many pet supplies stores running their business both physically and online in the USA. They were looking for someone they trust with their business and learn how to utilize a dropshipping business website to improve their business growth and revenue. They didn't know how to maintain and manage an online store and products to achieve new customers. Until they found us...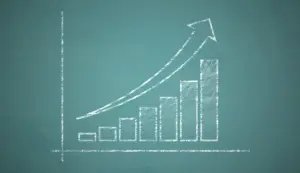 THE SOLUTION
After having held the meeting with the management of Birdiology, we created a project. Once they finalized and added a few more features, we started our hands-on work to design and develop their eCommerce dropshipping store. We choose Shopify because it is the perfect fit for their type of business. We've used the most secure payment gateways and customized a Shopify theme according to the plan. We successfully applied for the program and ran the website within a month. Then we started to solve the practical website problem like implementing contact picker, live chat, order management, page speed optimization, and other kinds of things. It took another two months to optimize everything and load all their products perfectly. We have developed a user-friendly website. In addition, we have implemented AMP, Schema, Order tracking, Review System, Question and Answering System, SMS Gateway, and many other things. We have downloaded over 2000 products to their store.
THE RESULT
After four months dedicated to our kind support, the Birdiology website has grown into one of the best online pet stores. The page speed of the website has been perfectly optimized. The user interface and user experience are excellent, so we encountered a low cart abandonment issue. Now their website is fully functional, and the receipt of daily orders and processes is complete. After all, we've taught them how to run their own business online, and they're ready to do business on their own.
THE BIRDIOLOGY MANAGER SAY:
"The most cooperative and best SEO specialist. Thank you so much for working so hard on IncensePro. Due to your contribution this company got ranked way faster than we had anticipated."
(*) We'll never spam your email!